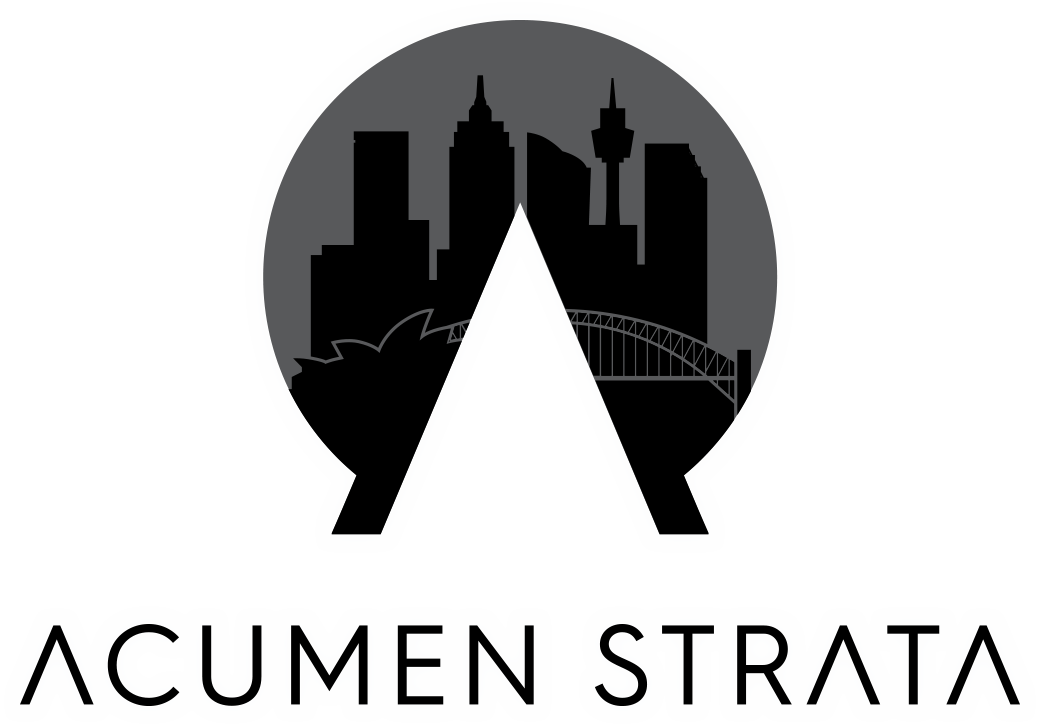 Specialised strata management
Specialised management for
Strata
Community
Building Management Committees
Company Title
Complex Mixed Use Developments
Consulting & special projects
Provision of consulting services to
Executive Committees
Developers
Owners
Organisations
Project management services
Innovative management
Enhancing your
Homes
Places of Business
Investments
Communities
Who is Acumen Strata Management?
Client focused & tailored service to a select number of clients who require something more than just strata management.
Acumen Strata Management Pty Limited a vibrant new entrant in the strata industry. Established in December 2015, Director Helen Wells has extensive experience in developing, and strategically managing Strata, Community, Building Management Committees (BMC's) and Company Titles. Over two decades, Helen has cemented her position in the industry establishing herself, with her peers and clients alike, as one of the most respected, professional and ethical strata managers in the profession.
Helen's success as a strata manager is forged on building strong, professional relationships with clients, building managers and stakeholders, with relationships extending over fifteen years. An avid communicator, Helen's approachable character, coupled with an engaged listening style enables her to provide professional and proactive advice and to create solutions. With this expertise, insight and success in her strata management career Helen deemed it time to seize the opportunity to provide something new in strata management.
Acumen Strata is established to provide a tailored service to a select number of clients who require something more than just strata management. Client focused, vibrant and approachable Acumen Strata at each building location making them more accessible to their clients than other strata companies.
Starting afresh allowed Helen the opportunity to review 'how strata management is delivered' and redefine the product and service to a level that meets the needs of today's clients, leading the way into tomorrow's world. Technology is a critical part of Acumen's solution. With the use of advanced technology systems to manage and protect client records and documents, enhancing efficiency in their access, and accuracy of documentation, as well as providing sustainable initiatives to reduce the companies impact on the environment.
Acumen has successfully negotiated a strategic selection business partners to provide stable proactive strata operating system, cloud based solutions for accessibility, functionality and document management. Attracting like-minded companies focused on the highest levels of customer satisfaction is paramount for Acumen Strata.
Suite 2 & 3, 42 Refinery Drive, Pyrmont, NSW 2009
PO Box 455, Newtown, NSW 2042
© 2016 Acumen Strata Management Pty Ltd. All rights reserved.
Liability limited by a scheme approved under Professional Standards Legislation.